Best Fence Stain Colors (Modern, Rustic, & Elegant Options)
Is it about time to give your wood fence a fresh coat of stain? It feels like there's been a recent explosion of stain types lately. One look at all the color options, and your head will be spinning!
To help with your decision paralysis, I've created an ultimate guide for the best fence stain colors you can pick.
With useful photos and tips on how to pick the right stain type for your situation, you'll have clarity in choosing the perfect color for your staining project.
KEY TAKEAWAYS:
Choose oak, redwood, or cedar colors for a more traditional rustic look. And choose a black, slate gray, or mahogany brown for an elegant, modern look.
Make sure to buy the appropriate-sized can of stain for the surface area you'll be working with. Most stain cans come in 1 or 5-gallon packs.
If you want to enhance the natural wood tones of your wooden fence, opt for a more transparent wood stain. If you want to alter the wood color or hide the wood grain, opt for a more solid stain.
Best Fence Stain Colors For Every Style in 2023
Ready to decide on the right fence stain color for your home? I've divided up color ideas by style.
You'll find inspiration for everything from modern and elegant looks, to rustic, natural looks. Read on to find your fence's perfect fit!
Modern Fence Stain Colors
A modern fence stain color lets you to think outside the box. Chic yard design is no longer limited to just generic brown wood tones.
Homeowners can choose from a huge variety of stain color options to achieve that modern look, from grays, blacks, and gray-greens, to Amsterdam blues and beyond.
Slate or Gibraltar Gray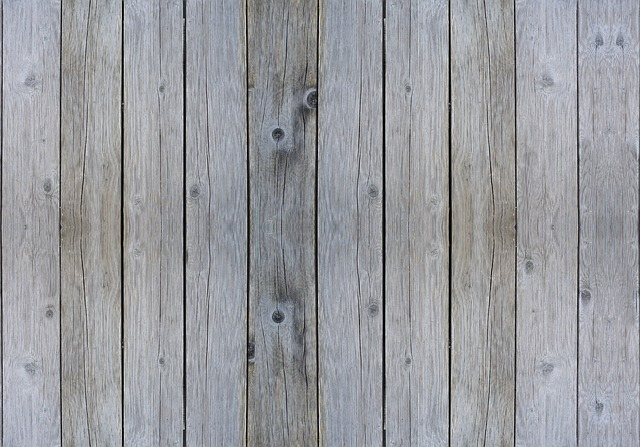 Different shades of semi-transparent and transparent grays are a great option for achieving a sleek, contemporary look.
Grays are easy to match to your house and garden design, and can blend in for a soothing vibe while still remaining unique.
Olympic offers this great Gibraltar Gray solid exterior stain.
Black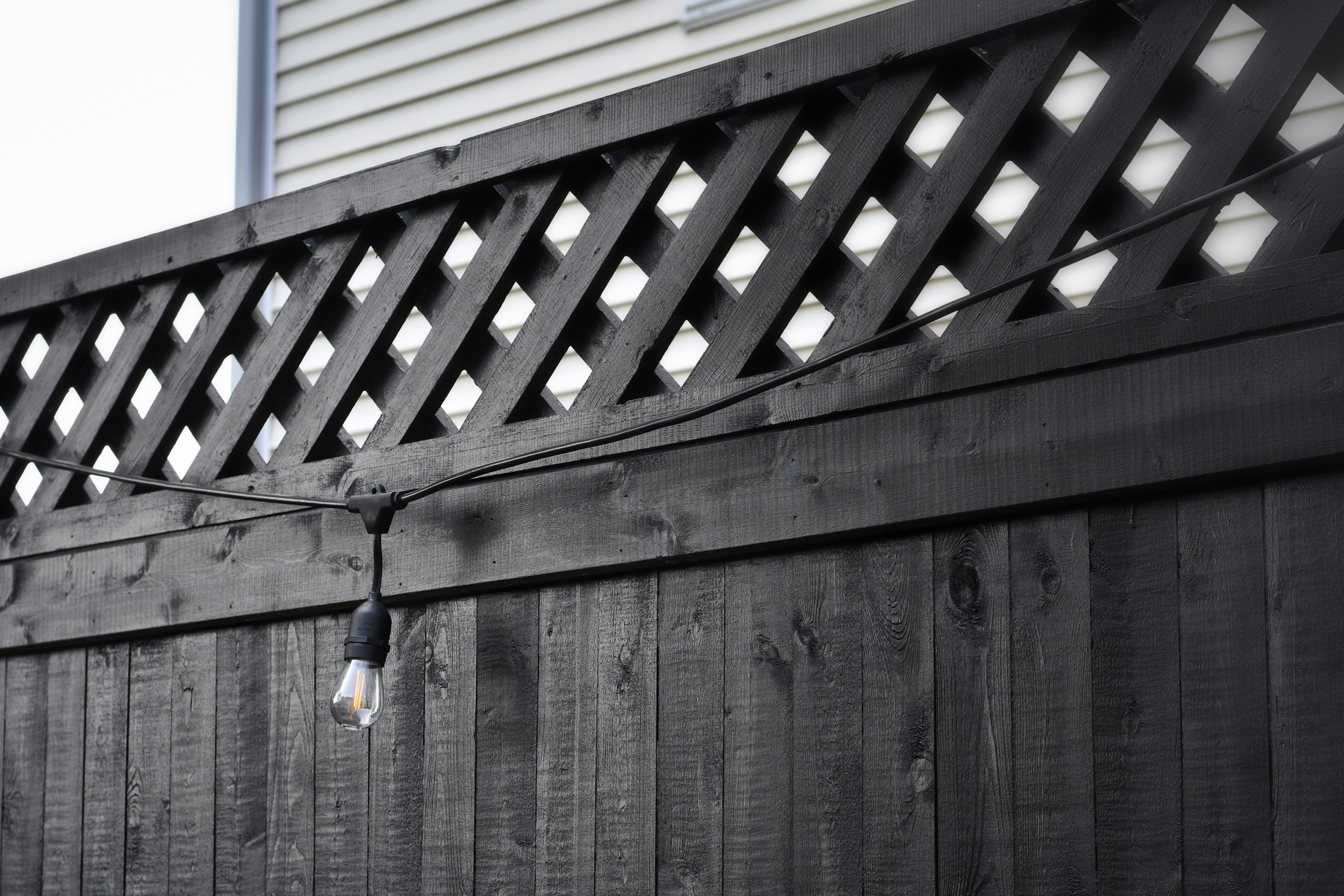 Black fence stains are a really unique, cutting-edge choice, offering a contemporary design that catches the eye.
Choose black to ride the wave of this iconic trend, or to match beautifully with any surrounding white tones for a bold contrast.
Wood Defender sells a semi-transparent black exterior stain – give it a go!
Eucalyptus Green
A lighter, soothing eucalyptus green is a great way to create a fresh, modern look without attracting too much attention.
This dreamy color which comes in different shades will look great next to a lush garden of greens and multi-colored flowers.
Check out this stunning solid SW 3036 Orchard green by Sherwin Williams.
Rustic, Natural Fence Stain Colors
Do you live in the countryside, on a ranch, or just go crazy for that rustic barn chic look? These stain colors might be ideal for you.
Rustic stain colors usually serve to enhance the wood's natural beauty and wood grain. They come in a wide variety of browns, tans, and even transparent types for that truly organic look.
Cedar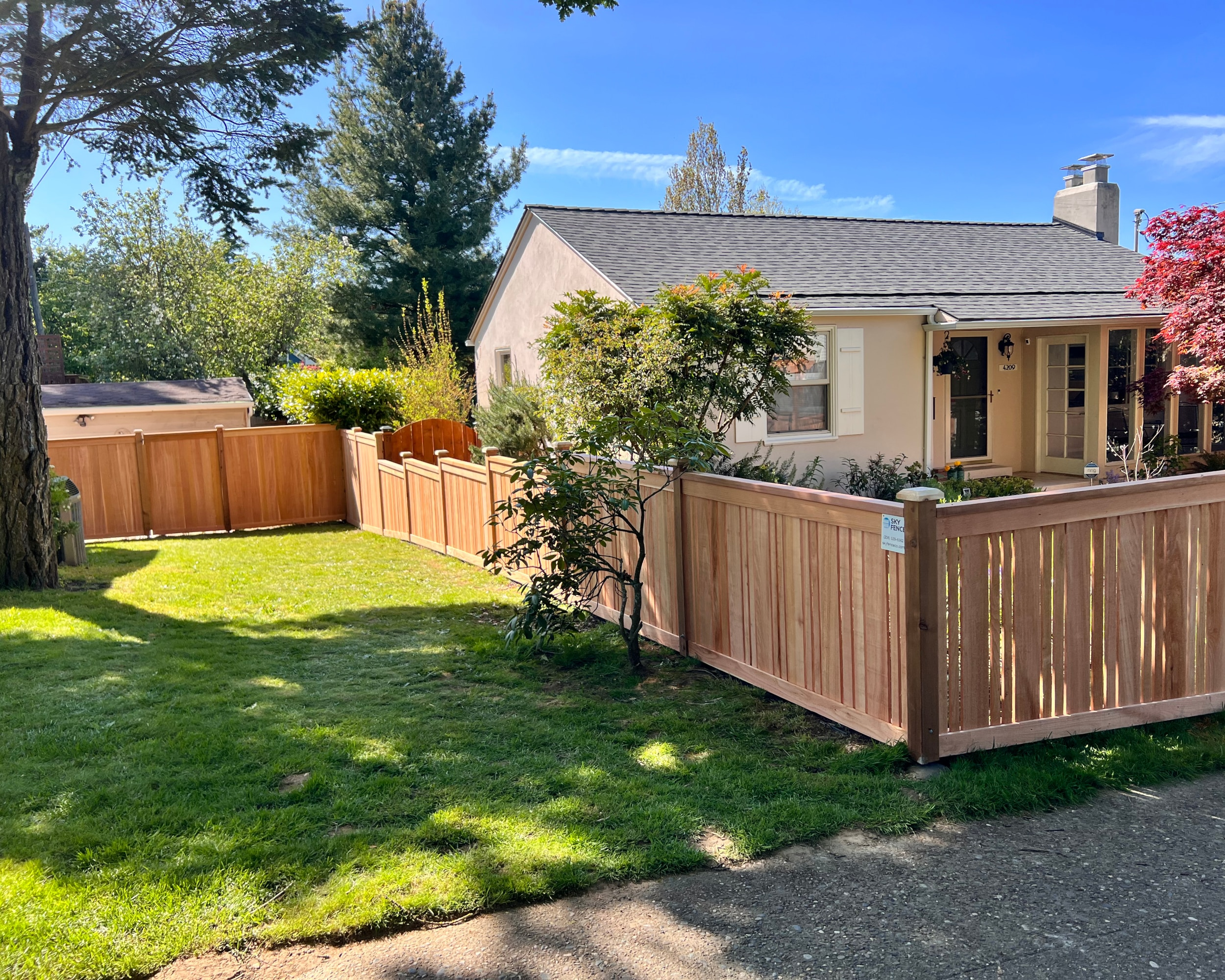 Cedar wood is a common wood for fencing, and is beautiful in itself. So why not enrich its natural appearance with a cedar semi transparent stain? This will really make the knots and reddish undertone of the wood pop.
You can also try out a clear cedar tone stain on cedar or pine to achieve that "wet look" without altering the color of the wood itself. Quality clear stains will also promote a longer lifespan for your cedar fence. 
Honey Maple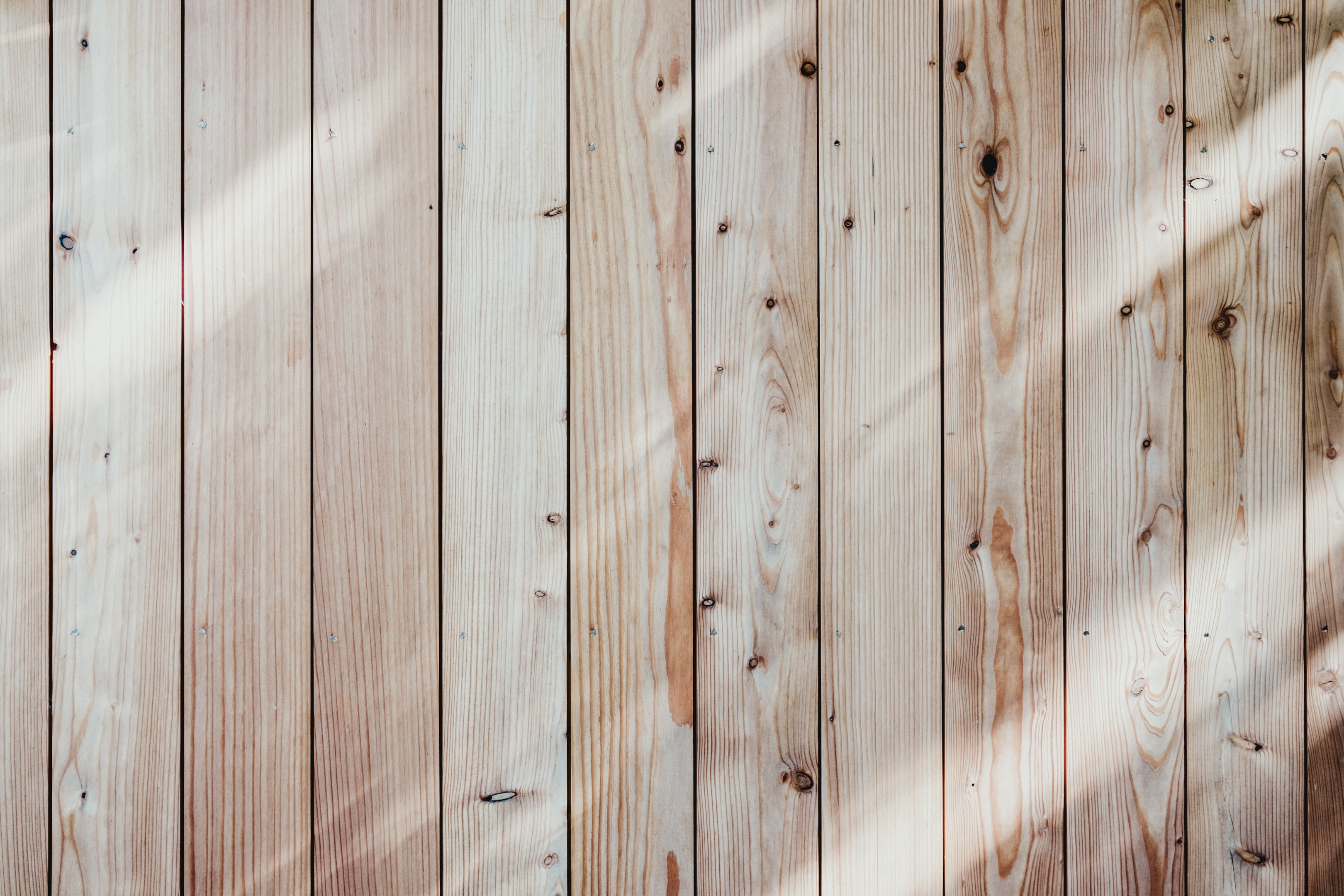 Honey maple may be the lightest colored stain on the list, making it a great choice for putting the natural wood color front and center.
This honey maple color by Minwax is the perfect shade for achieving that subtle, cute farmhouse style. Almost as if the fence was doused in a warm honey!
Sequoia
If you're looking for less of a lighter maple and more of a darker brown for your rustic look, this Sequoia wood stain by Sherwin Williams is a lovely color.
This solid stain highlights the natural red tones of a sequoia tree, pairing beautifully with yards that are framed by woodlands.
Rich, Elegant Fence Stain Colors
Want to create a more elegant, luxurious style for your outdoor space? Richer, deeper toned stains are eye-catching without looking garish. Explore these beautiful colors for a splash of refinement.
Auburn Red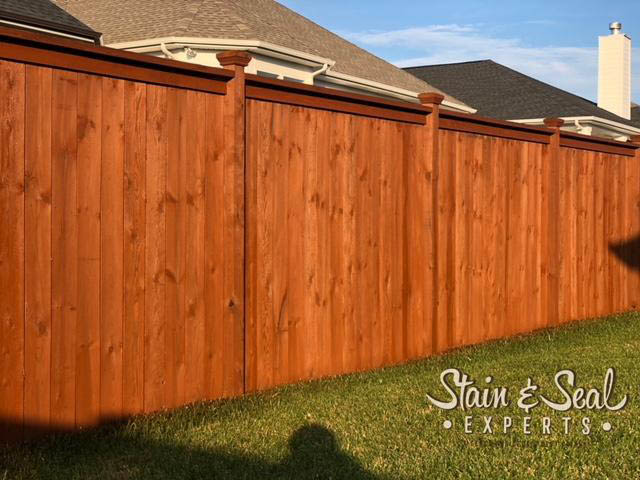 An Auburn or Redwood red stain is an eye-catching color that definitely stands out with its warm orangish-red undertones.
This one's also easy to find in a variety of tones and transparency levels, like this Sherwin Williams Redwood stain. 
Mahogany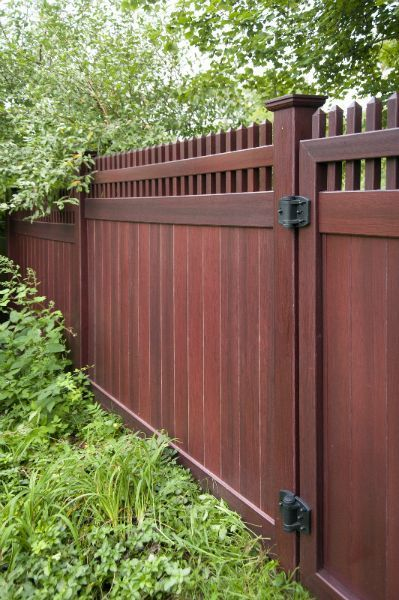 A rich red or deep brown mahogany stain can really turn your home into a neighborhood showpiece.
This brownish-red color offers an opulent feel, and is readily available in many different shades from various manufacturers.
Dark Walnut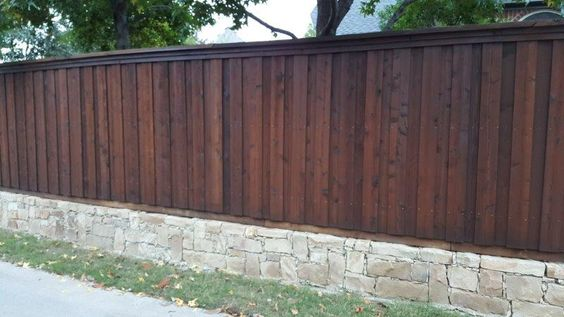 Consider this gorgeous dark walnut exterior wood stain by Varathane if you want a timeless, elegant color that weaves together a rich palette for your yard design. 
Darker colors like this walnut are a classy alternative to the lighter, organic stains like cedar. Opt for these when you want to conceal the wood beneath.
Picking the Right Fence Stain
It's fun to get excited about picking a dream color for your fence that will match your beautifully landscaped outdoor space. But first thing's first: we need to consider the type of stain to buy.
Having a color that looks good is a major bonus, but if the stain itself doesn't have the right properties for your situation, it'll cost you money and frustration.
Here are a few factors to consider when purchasing a stain for your fence.
Size of Your Fence
This may seem obvious, but consider how large your fence is. If it has a significant surface area, make sure to buy enough stain for the project.
You don't want to run out halfway through, and cause any inconsistencies in the finish. And buying multiple 1-gallon cans might end up costing you more than one 5-gallon container.
On the flip-side, you don't want to have too much leftover wasted stain on your hands. Make sure to buy the right amount for your needs.
Stain Transparency
There are four levels of stain transparency: clear, semi transparent, transparent, and solid. How much do you want the appearance of the natural wood grain to shine through?
If you want to enhance the natural beauty of red oak or cedar, for example, you might want a more transparent stain. If having a more opaque look is important to you, choose a solid formula.
Water-Resistance & Maintenance
Since we're talking about fence staining, you'll want to look for a water-resistant exterior formula. This will help protect the quality of the wood throughout the seasons.
Also consider the level of maintenance you're willing to put in. Oil-based fence stains can offer a stronger finish and might not need to be touched up as frequently as water-based stains. But water-based stains are much easier to apply and clean.
Stain Color Options by Manufacturer
Shop all the exterior stain color options offered by popular manufacturers.
FAQs
What is the best color to stain a fence?
Most shades of lighter to medium brown will look great for your wood fence, especially if you don't want a color that attracts too much attention.
Another great go-to is a semi transparent or transparent stain. Semi transparent stains can add a little drizzle of color while letting the stunning fence wood shine.
What is the most popular fence color?
The most popular color for fence staining 2023 is chestnut brown and forest oak. Other popular colors include warm cedars and richer redwood stains.
Should I stain my fence light or dark?
If you want to achieve a more elegant, lavish yard appearance, opt for a darker stain color. Some great solid fence staining colors for this look include mahogany, dark walnut, and oxford brown.
To promote a more rustic, organic, and natural look, choose lighter colors with a greater transparency. If you want the wood itself to be the focal point of the fence's overall aesthetic, lighter, clearer options with warm undertones are perfect for this look.
Final Thoughts
Brimming with color and personal style inspiration for every type of home and taste, I hope one of these stain colors has caught your eye.
Before selecting the right wood stain for you, consider the level of annual maintenance you're okay with. Oil based stains will require less maintenance overtime, but are harder to apply than water based stains.
Also consider the wood surface area you're working with, which will help you buy the appropriate sized can. Wood stains typically come in either 1-gallon or 5-gallon containers.
Just remember to select a highly rated, easy-to-apply stain that's formulated for exterior wood with UV protection. This will provide a gorgeous fence finish that will protect the wood through all seasons!
Jessica Vaillancourt is a freelance writer and blogger obsessed with the Travel, Wellness, and Personal Development industries.
She has 5+ years of experience helping human-first agencies, global companies, and entrepreneurs crush their content marketing goals, and serve more people. Jessica's work has appeared on leading websites like UpgradedHome.com,  BetterHelp.com, and TheDiaryofaNomad.com.
Today, her sole focus (besides finding the world's best coffee shop) is writing to serve humans, and slow traveling abroad to expand her mind. You can get to know her work at JessAnneWriting.com.