35+ DIY Wood Craft Ideas & Projects (Beginner Friendly!)
Looking to get your hands on a new wood craft project?
I've curated a roundup of the best wood craft ideas, ranging from beginner-friendly crafts to experienced woodworking projects.
All you need are a few basic woodworking tools, some lumber or scrap wood, and a bit of time. Don't be afraid of the learning curve–it's all part of the fun!
The best part is, many easy wood crafts actually sell well. So if you're looking to turn woodworking into a side hustle or full-time gig, this list might just inspire your next product!
35+ DIY Wood Craft Ideas: Beginner to Expert Projects
Below, you'll find a wide variety of wood project ideas for all skillsets. DIY wood crafts are for everyone, not just the select few who've mastered the art of woodworking.
So if you're a crafting newbie, start tackling a few of these beginner options. With practice, you'll be making cedar-stripe canoes in no time!
Beginner Wood Craft Ideas
Here are fun and simple wood craft ideas, perfect for beginners!
1. Wood picture frames
Ah, the classic wood picture frame. This is hands-down my favorite wood craft for beginners. It's simple to execute, extremely versatile, and highly sellable. You don't need many materials, and can insert any wall art you like.
Making a wood picture frame involves:
Measuring out four planks for your ideal frame size.
Cutting them at an angle with your saw.
Cutting a rebate slot where the plexiglass will sit.
Gluing the pieces together with wood glue, letting it dry.
Finishing with your paint or stain of choice.
Here's how to make them!
2. Personalized Wood Signs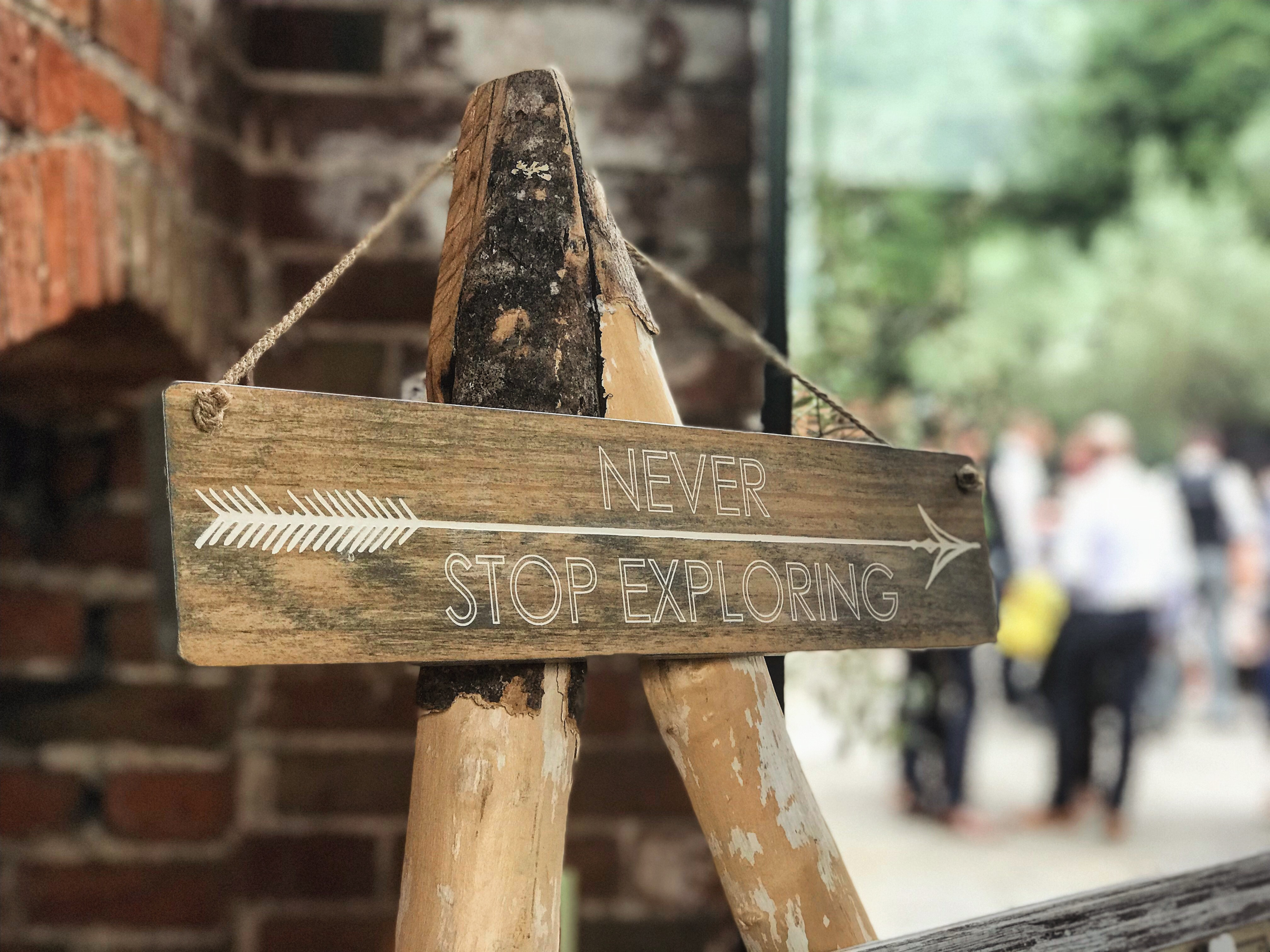 Making a personalized wood sign utilizes similar skills to picture frame making, but with a twist.
As the name suggests, a personalized sign is made of wood in a rectangular shape, but can have any design imaginable.
Popular styles of wood signs include:
Family name signs
Cabin signs
Business logo signs
Funny message signs
Quote signs
Coffee bar signs
Birch plywood or similar wooden board is a great wood for this project. It makes for easy wood burning and carving. And cedar can also work great for signs that stay outdoors.
I'm personally obsessed with coffee, so I love the wood coffee bar sign idea. Here's how to make them!
3. Scrap wood framed Christmas tree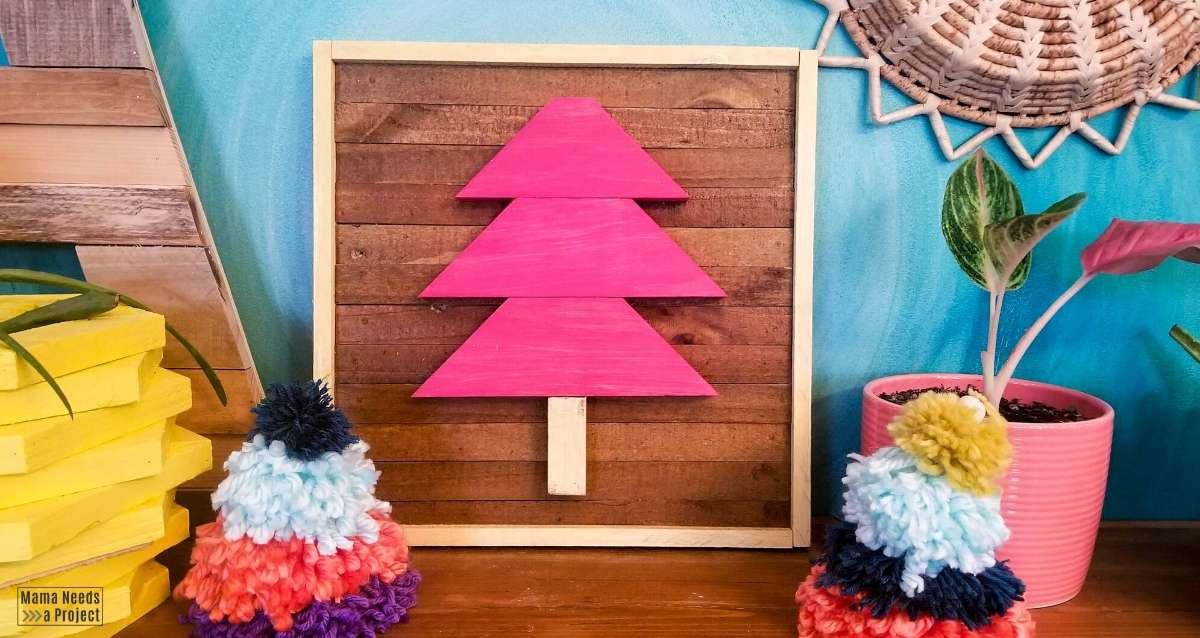 Scrap wood holiday decorations are so easy to make, absolutely adorable, and are excellent Christmas gifts for friends and family.
I love making this scrap wood frame Christmas tree, which can be hung on the wall or set up on a desk. You can paint the Christmas tree any color you like. Here's how!
4. Scrap wood framed snowflake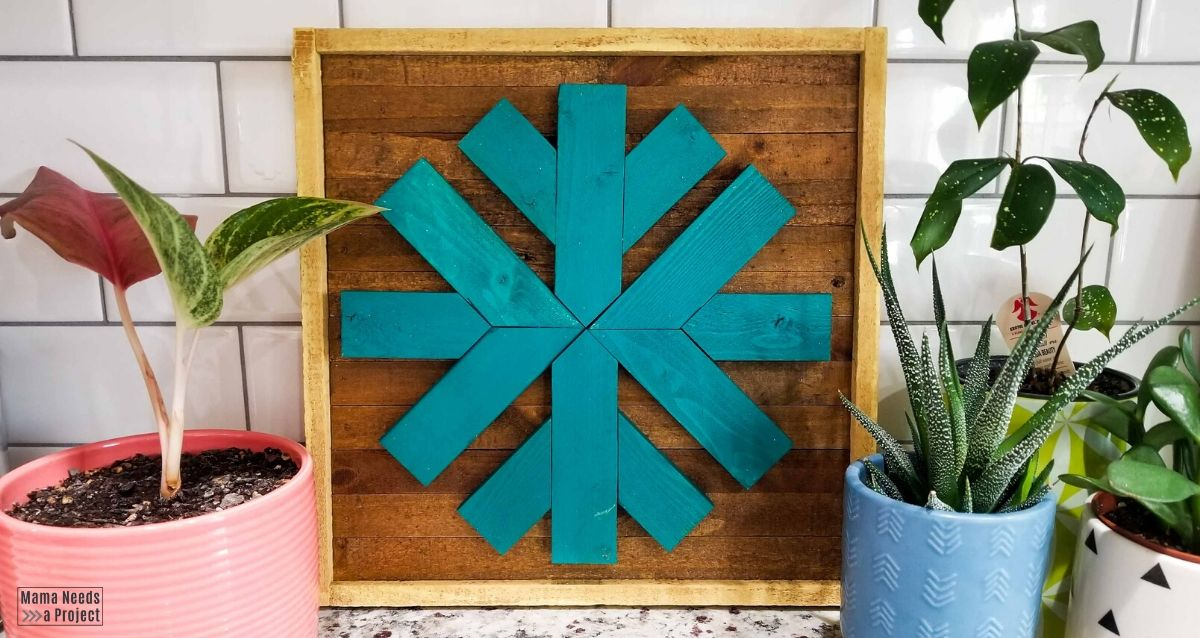 More a fan of snowflakes than Christmas trees? Try your hand at this scrap wood framed snowflake. It certainly brings some holiday cheer to any room.
To make this framed snowflake, you can use fence pickets and scrap ¼" plywood found at any local craft store. And you're welcome to get creative with paints, but I think chalk paint looks awesome!
Want to be walked through the process step by step? Here's how!
5. Wood coaster set
Wooden coasters are a must-have for keeping your home pristine, and protecting your wooden coffee table from liquid damage.
This is such a fun wood craft, because it's relatively easy to make, and a utilitarian item you can use time and time again. A wooden coaster set also makes a lovely gift.
You can coat them with epoxy for a glossy look, stain or paint them, and even carve little details or initials on them. Get creative with look, color, and size!
6. Small Wood Storage Bin or Chest
Let's be real–most family homes could always use a little extra storage. And who doesn't love a cute wooden storage bin? They match with almost any decor or color palette, and the sky's the limit with what you store in them.
Wood bins work great in baby nurseries, for storing art supplies, holding extra scrap wood in your workshop, or even keeping magazines and office items organized.
Wood storage bins can be open at the top with just four walls and a bottom. Or you can go crazy and add a hinged cover at the top–it's your choice!
Here's how to make one!
7. Decorative wall art letters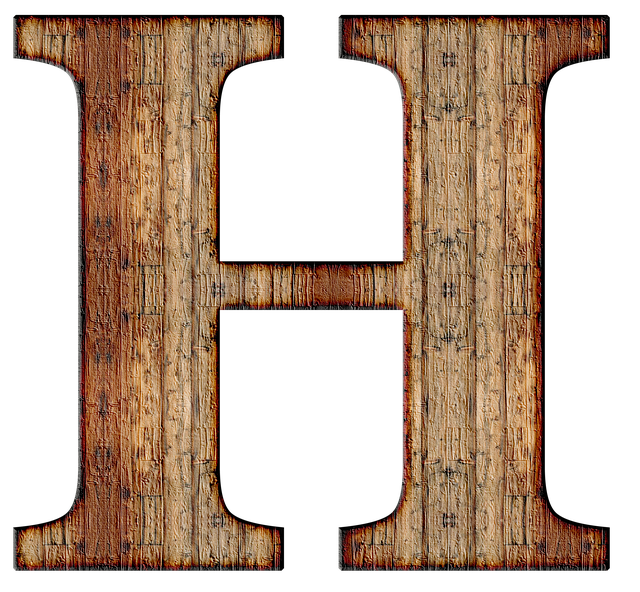 Wooden wall art letters might be the easiest wood craft idea on this list. This can even be done with young kids! You don't have to do any chiseling, sawing, or carving either.
Just head to your local craft supply store, which will likely be selling these pine wooden letters.
You can grab your kid's initials, and some fun art supplies for decorating. Dress them up with acrylic paint, glitter them, bedazzle them–get creative. Then use some adhesive wall strips to attach your new cute wall art to the wall.
Here's how to make them!
8. Wood bookends
How nice are these scrap wood bookends? This is such a simple project to make, yet it looks so elegant holding up your cherished library.
They're handy around the house, cute, and easy to make. You're going to cut the pieces to ideal size, spray paint them in this sleek gold color, and glue them together. That's it!
9. Pallet-style photo display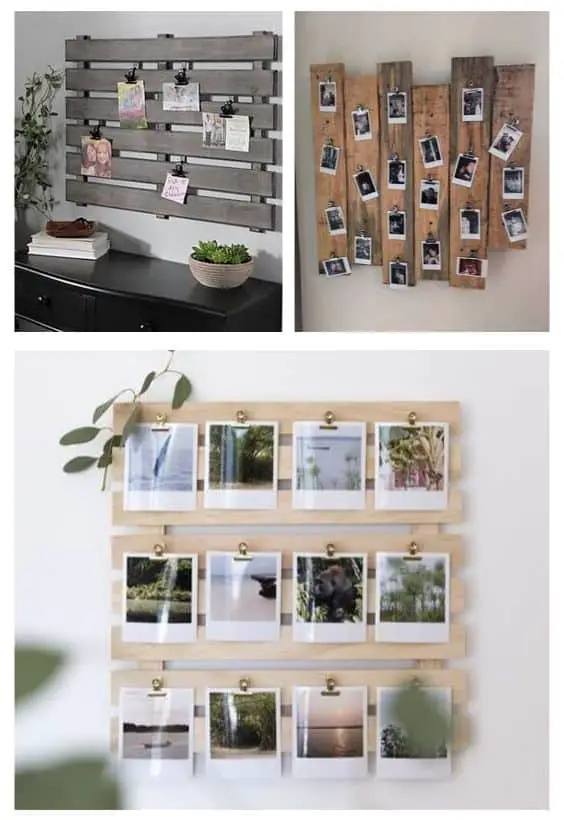 This super-easy pallet photo display offers such a charming, farmhouse rustic look. Did we mention it's easy?
All you need to do is find yourself a wood pallet, stain or paint it if you want, and clip photos to it with clothes pins or clips.
You might break even on this one too. People are often giving away wood pallets for free on Facebook Marketplace or Craigslist.
Here's how to make one!
10. Wood magazine or folder holder
If you have a ton of magazines, folders, and mail that need a home, try out this painted wood magazine or folder holder.
With some scrap plank wood, an electric saw, and careful measurements, this is a great beginner wood craft.
If you want, you can add more bells and whistles later, like little grippies on the bottom, stenciled paint designs, or stain.
Here's how to make a super simple wood magazine rack!
11. Scrap wood candle holder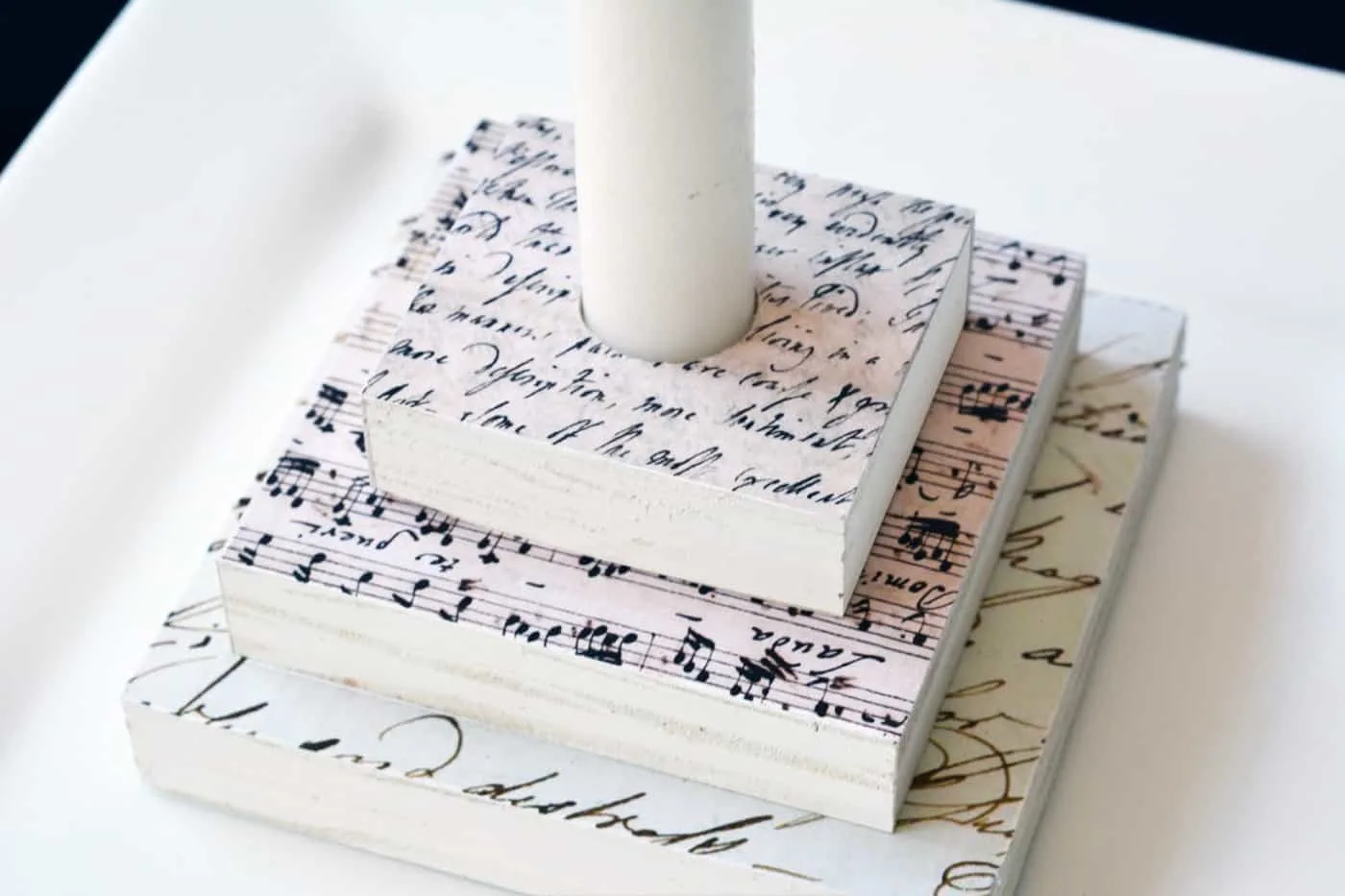 Check out this three-tiered scrap wood candle holder. This beginner-friendly craft is a magical, customizable wood project that you can decorate however you like.
Keep in mind, this tutorial is for a thin candle stick, not one of those thick candles you might find at Target.
The great thing about making your own candle holder is it'll catch all the dripping wax, making it look even more enchanting with some use (and protecting your table in the process!).
Intermediate Wood Craft Ideas
Below are some great wood crafts for intermediate woodworkers, or those who aren't quite starting from scratch.
12. Planter box
Transform your home or garden with a DIY wood planter box.
There are many styles and directions you can take this, from the materials used (cedar? Redwood? Teak?), to the style (raised bed, pallet, etc.).
Pretty brilliant–you can spruce up your garden with minimal supplies, no expense, and just some cutting and drilling.
13. Ladder towel rack
A charming ladder towel (or blanket) rack looks amazing in the bathroom, and offers a unique design you won't find in many other homes.
Crafts like these can be customized as either a beginner-level or intermediate-level project.
If you want to make it beginner-friendly, you can simply repurpose an old small wooden ladder. Sand it and refinish it with a nice stain or chalk paint.
If you want to make it intermediate, construct this ladder towel rack from scratch! All you'll need is two wooden boards, round rungs for the steps, a saw, glue, sandpaper, and stain or paint.
There are so many different directions you can take towel racks. Here's one of my favorites!
14. Wood plant stand
Do you have a heavy potted plant and really nice hardwood floors you're worried about damaging? A wood plant stand might be your crafty solution!
You can also make a plant stand for outdoors like I did!
These can be made from scratch, but there's a much easier way. Hunt down a smallish wooden coffee table that has a cross-section design between the legs.
All you have to do is remove the top of the table, and nestle your potted plant in the stand. And voila! A chic wooden plant stand that protects your flooring.
15. Wall letter organizer / folder organizer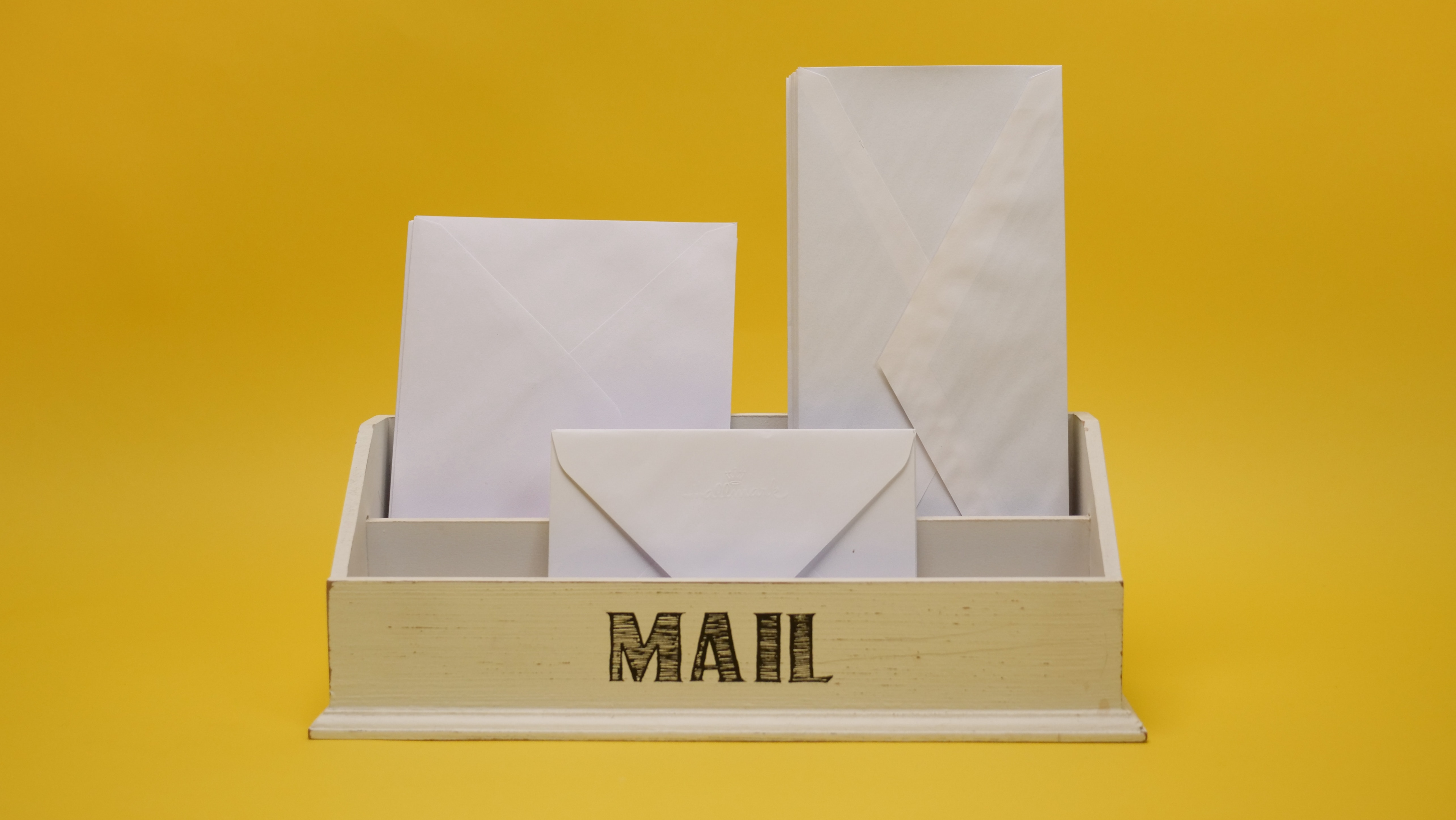 Similar to a magazine holder but with a couple extra steps, wall letter organizers are a nice way to organize your loose mail and folders. They're enough to make Marie Kondo proud!
Just assemble a four-walled rectangular box, with two wooden dividers inside to create three distinct slots. Then paint or decorate to your preferred style.
16. Wood jewelry organizer
Wood jewelry organizers are an adorable way to keep your jewelry organized in an aesthetically pleasing way. Some models can be pretty complex, but we're not going to focus on those today.
For now, try this lovely ​​DIY wooden jewelry holder. It features a simple, one-plank design with a few slots for necklaces, holes for earrings, and pegs for rings and bracelets.
17. Wood spoons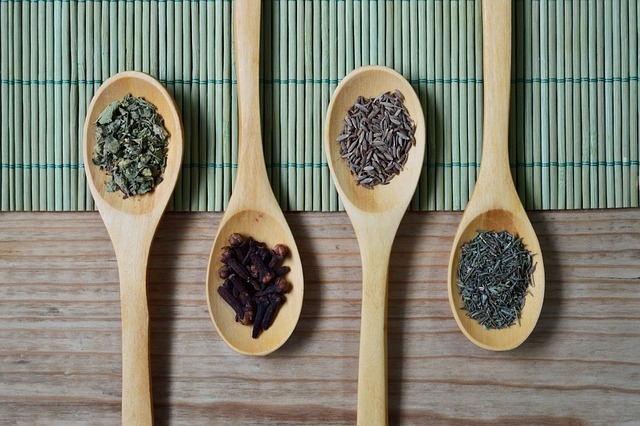 Yes, I'm actually declaring wood spoons as a "beginner-friendly" craft. I never stated how smooth it'd come out, though!
If you're cool with a slightly geometric spoon, definitely give this one a go. I promise, it'll make you feel so accomplished.
Which wood to choose for this one? Maple, walnut, and olive wood all make for great wooden spoons. You can use
Check out this tutorial for help, since wooden spoons aren't exactly a "wing-it" type of craft.
18. Floating shelves
Want to save money? Make your own DIY floating shelves.
These are a great project for slightly more experienced woodworkers, and don't require a lot of materials or time.
Check out this easy DIY project video tutorial for floating shelves to learn how to make them. It's got great visuals and digestible explanations in under 8 minutes.
You can also check out these wood shelf brackets I made.
19. Breakfast Bar Stools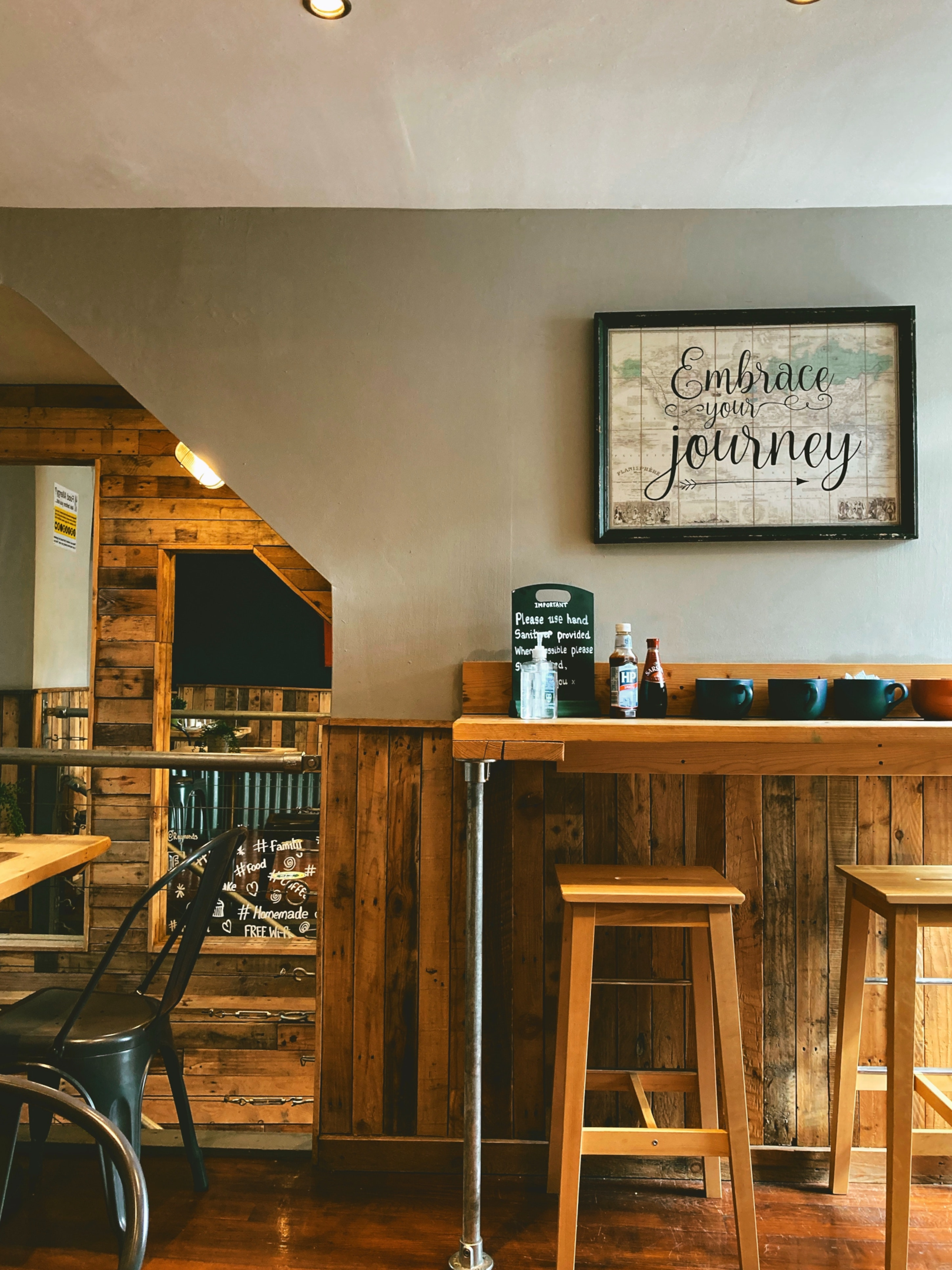 Try your hand at making a simple, cute breakfast bar stool. These wood stools are affordable to make; all you need is some 2×2 plywood, and a nice wood stain or paint to polish them up.
If you have a kitchen island, measure out three stools to fit here to create a nice breakfast bar seating area. Or just make one and use it as a decorative stool in your bedroom, living room, or anywhere, really.
20. Wood serving bowl
If you're interested in making a functional wood craft that also sells well, consider a wood serving or salad bowl.
While these require some practice and slightly different tools, woodworkers with some experience can certainly pull this off.
Hardwoods like walnut, maple, and cherry are great options for making your bowl, but pine works fine for a practice run. You'll also need a couple different-sized bowl gouges, scrapers, and parting tools (or a router or midi lathe).
Here's a nice rustic-style wood serving bowl video tutorial, if you want to make one without a lathe.
21. Wood pens
Wood pens are another functional, sellable intermediate wood craft. These might be the most elegant pens to ever exist.
Get yourself a pen blank in the wood of your choice, and the brass hardware to go with it. You can pick these up at your local hardware store.
The pen making process involves cutting the blank, drilling a hole down the center for the brass cylinders, then turning the wood pen blanks to your intended diameter.
And you'll likely want to apply some lacquer for a gorgeous finish. Check out this wood pen turning video tutorial for thorough step-by-step instruction.
22. Salt and pepper shaker set
A salt and pepper shaker set is a great gift for any occasion. You can make classic cylindrical shakers like these, or try a more unique square design, like these below.
I personally love them both, and would be totally impressed to receive something so thoughtful. Make someone's day!
23. Wood bookshelf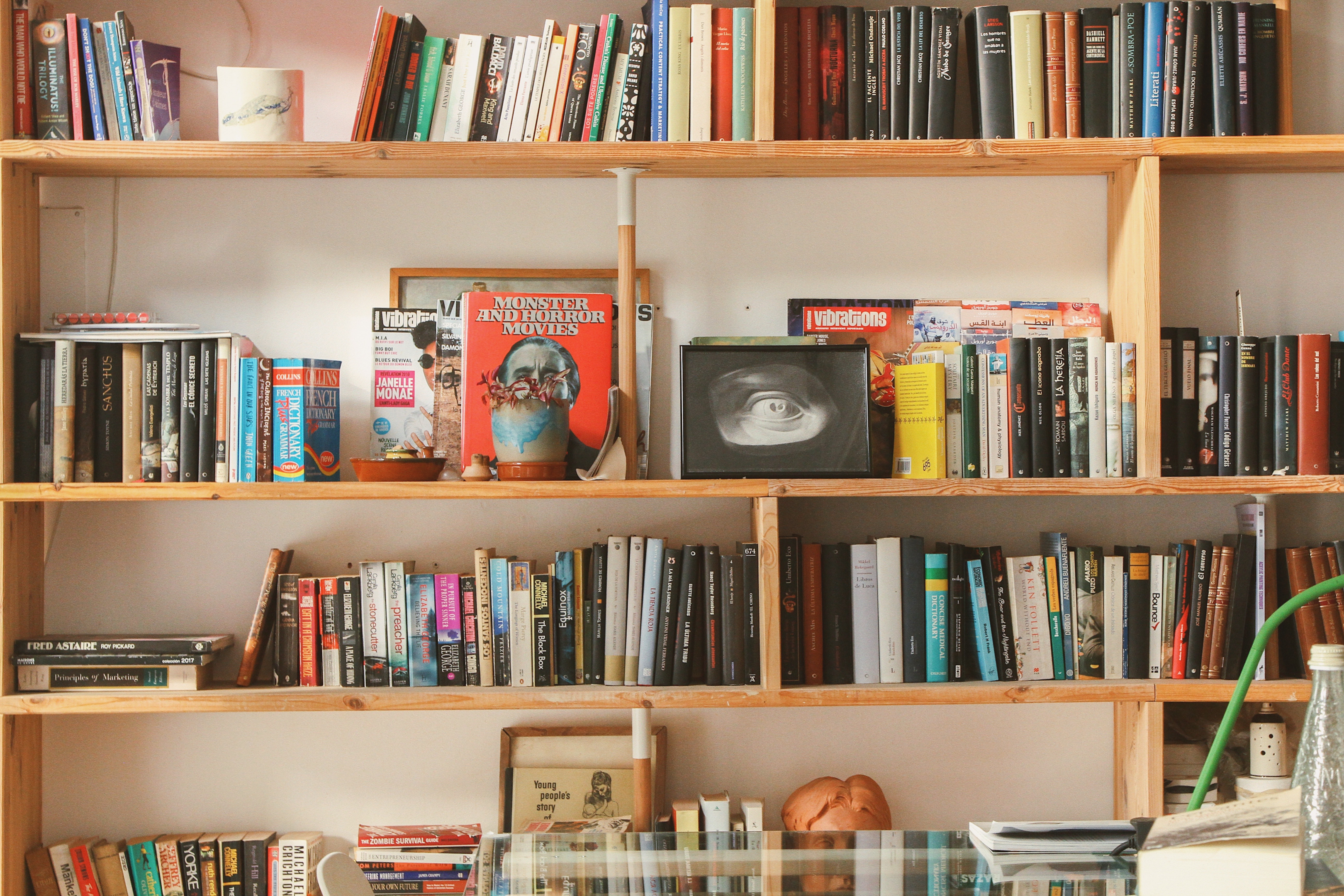 Wood bookshelves are simply the bomb, and so useful. There are literally a thousand styles to choose from, so you can pick what fits your personal tastes.
If this is your first time building a bookshelf, I'd recommend going with a more minimalist design, but feel free to challenge yourself.
Home Depot has an informative video on how to build a DIY wood bookshelf, but there are hundreds of other interesting tutorials out there.
Advanced Wood Craft Ideas
Below are some wood project ideas that are best suited for advanced or professional woodworkers.
24. Twin bed frame with geometric wood art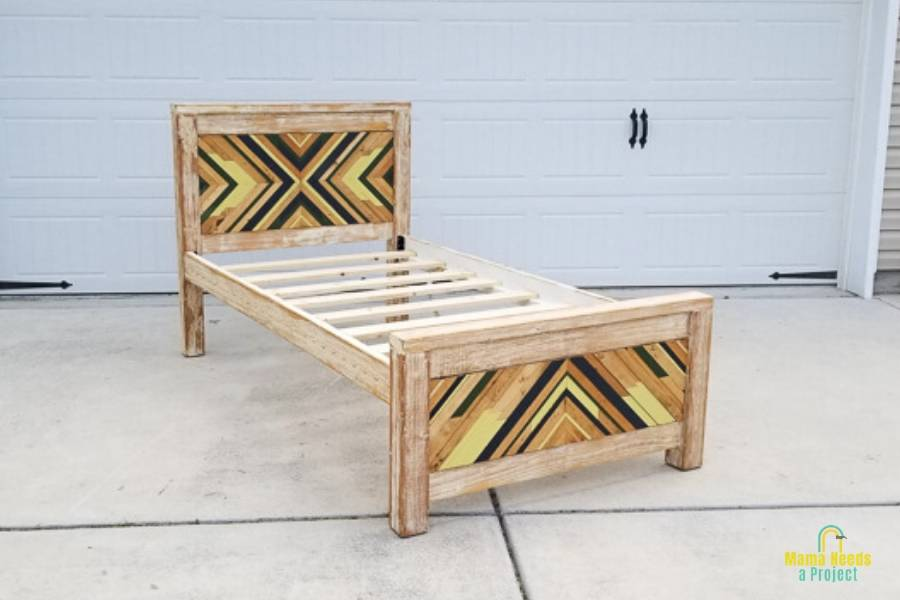 Why spend $2,000 on a Pottery Barn bed frame if you can make your own? This is definitely an advanced project. But if you have plenty of experience as a woodworker, you should have no problem making it happen.
Check out this absolutely stunning twin bed frame with geometric wood art. The headboard and footboard are decked out with a gorgeous multi-colored wood design that would look great in kids rooms.
25. Jewelry box
Making your own DIY wood jewelry box is like combining the jewelry holder project and the small wood storage box project together.
Elegant wooden jewelry boxes can make for a memorable anniversary or Valentine's Day gift. These can also be valuable item to sell!
You'll be assembling the main box like you would any other wooden box, adding a detachable or hinged lid, and building out an interior tray with compartments to hold the jewelry.
26. Birdhouse
Building a wooden birdhouse may not be everyone's style, but it's so much fun to assemble. And you get to enjoy watching your friendly neighborhood birds make a home inside.
The sky's the limit with how you design and style your birdhouse. You can paint it any color you like, add cute little designs like fake windows, or give it an enchanting fairy-house look with a mossy roof.
27. Log side table or coffee table
I really can't get enough of the rustic log side table look, which uses reclaimed wood (this is actually more of a beginner-friendly project–check it out!).
If you really want to challenge yourself, make your own coffee table from scratch.
From reclaimed lumber coffee tables to sleek industrial-style and rustic window coffee tables, get specific about the aesthetic that works for you.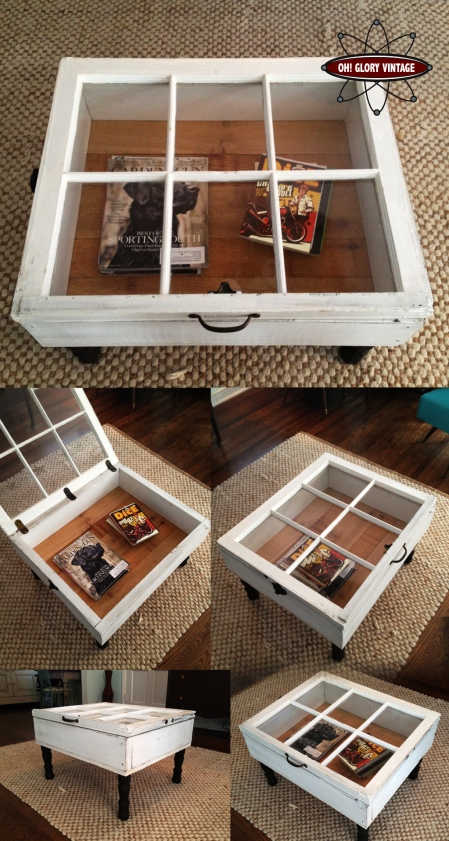 28. Wood Crafts for Kids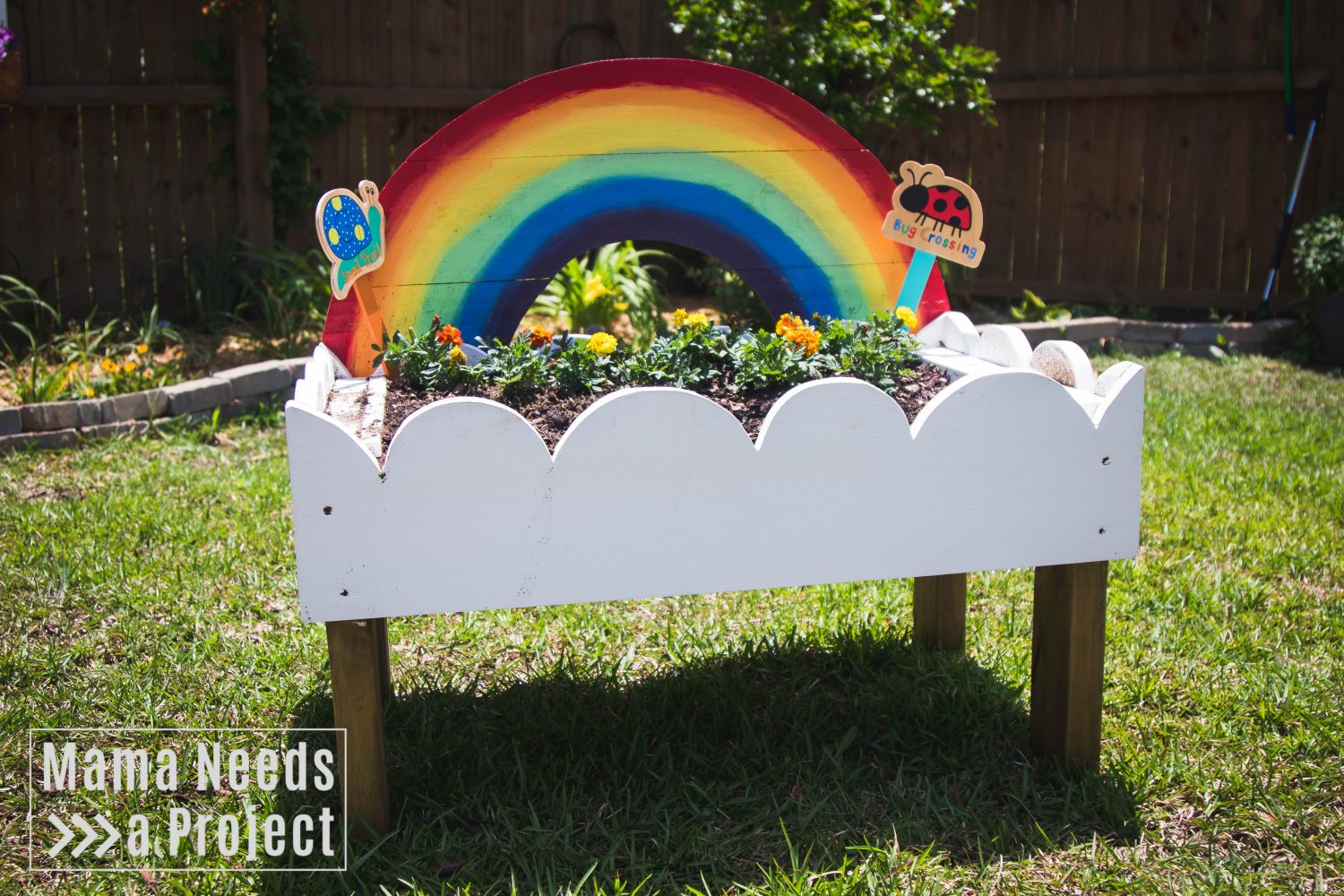 Want to create something fun and inspiring for your kids to play with? Make them a wooden toy.
These are a great alternative to most of the icky plastic toys on the market these days. Plus, it'll be made with love.
Carved wooden blocks and rolling cars are always a hit. And what about this magical wood rainbow garden, and adorable bug bungalow? Absolutely dreamy.
29. Wooden earrings
If you want to try your hand at more detailed and elegant wooden crafts, jewelry is a great place to start.
Wooden earrings with unique etchings and designs are a great craft that's functional, stylish, and highly sellable.
Check out this video tutorial for stunning custom wooden earrings. It'll guide you on where to begin.
30. Work desk
Do you work from home, or spend a ton of time at your work desk? If you're an experienced DIYer, you can totally make your own.
This allows you to customize it for your individual ergonomic and work needs.
Green Light Life on YouTube has hacked it so that you can accomplish this desk building project for under $75. This is such a budget friendly DIY wooden craft. You could even turn around and sell your DIY project desk for a pretty penny.
31. Chess set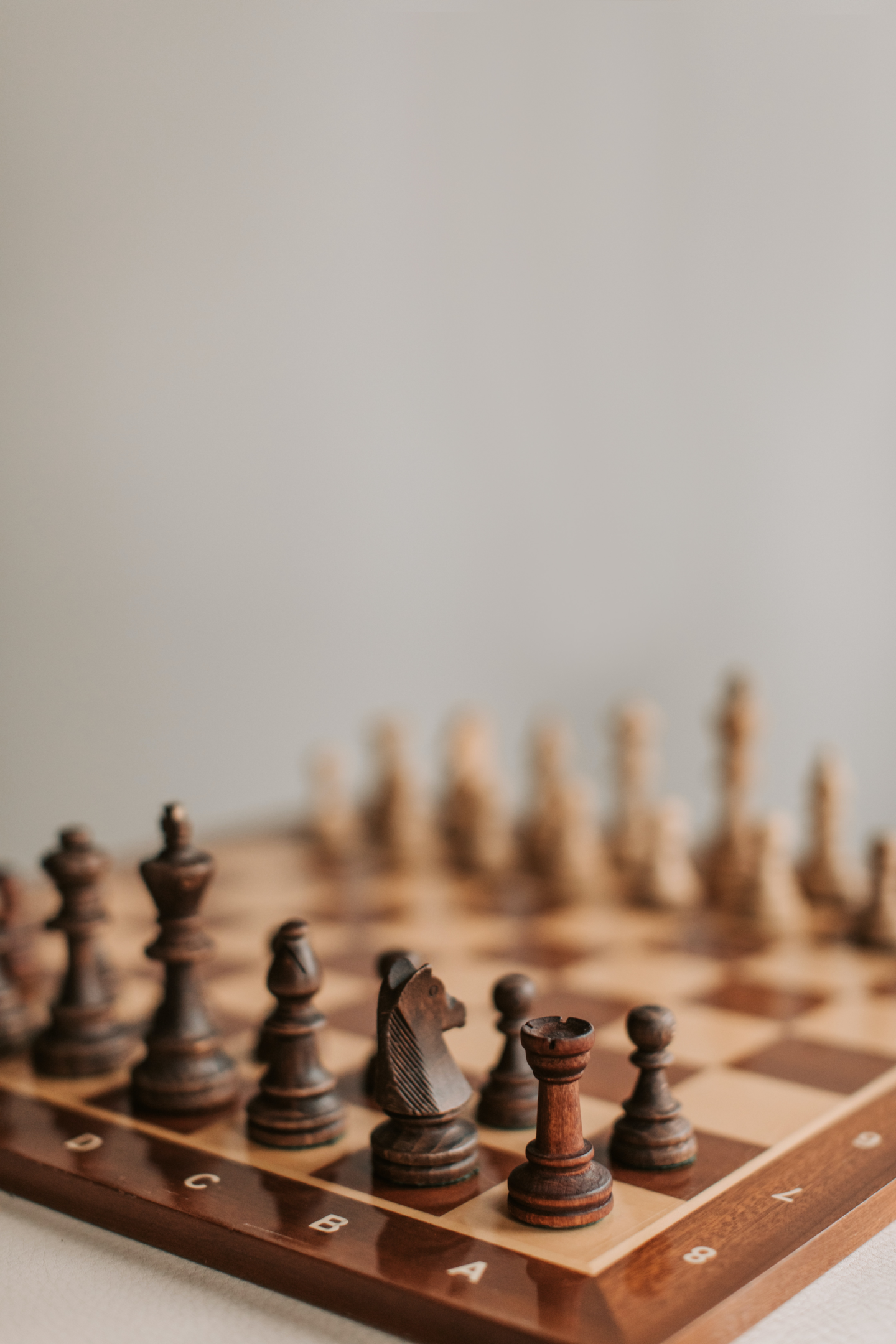 What an elegant gift a wooden chess set would be. Not easy, but absolutely worth the effort.
You can use elegant hardwood like cherry or mahogany to make the board itself. Then purchase a set of unfinished chess pieces from Amazon to stain or paint yourself.
32. Porch swing
Building your own wooden porch swing is a quick way to give the front of your home a beautiful facelift. There's nothing quite like relaxing on a comfy porch swing on a warm summer evening.
Intermediate to more advanced woodworkers should have an easy time with this one.
Here are a handful of easy-to-follow porch swing plans. Just choose the one that looks nice to you.
33. Wood canoe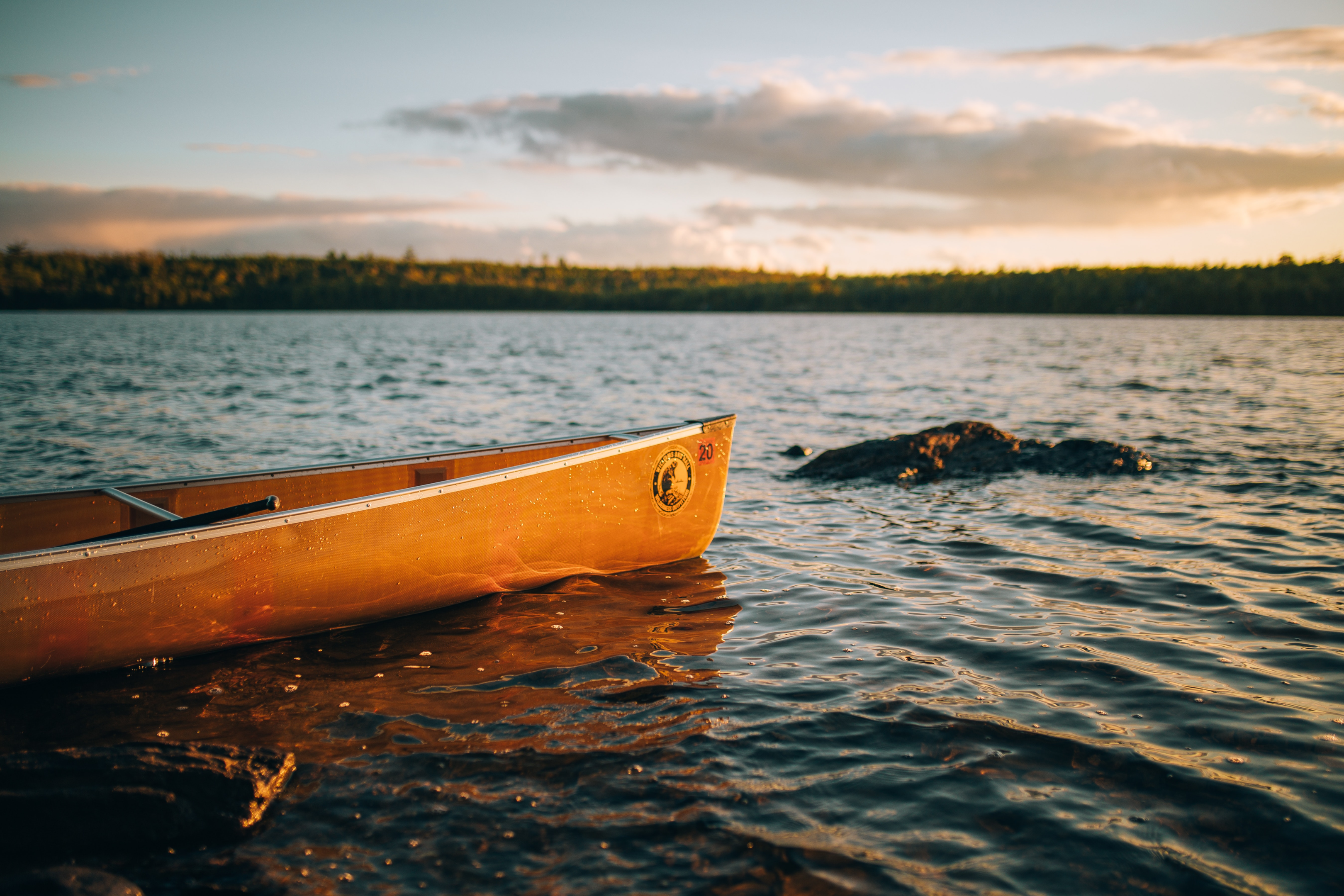 Building a wood canoe is definitely an advanced wood craft. But if you learn how to make these, you'll set yourself apart as an expert woodworker with a special ability not many others have.
This may be a good craft to learn from a master in a woodworking workshop or class.
But if you're committed to doing this totally on your own, there are some useful guides floating around that you can utilize. I'd recommend a cedar-strip canoe as the all-around best first time canoe build.
34. Lounge chairs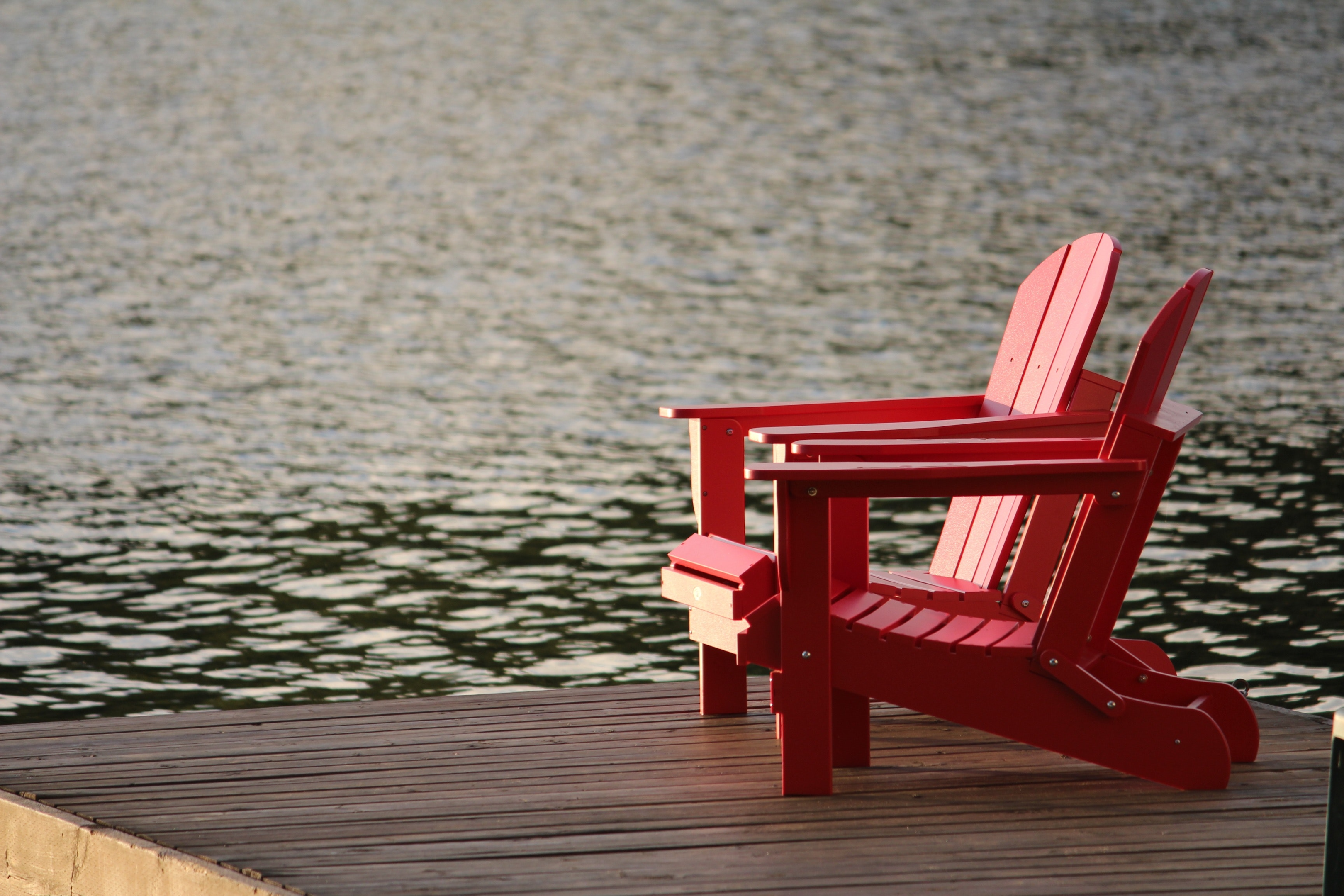 Building a wooden chaise lounge or Adirondack chair is never time wasted. These chairs come in handy almost anywhere: living rooms, decks, porches, you name it.
This is another great project for customizing based on your preferences. Give the back a high or low support, build an area for reclining your legs, or even create slots for an adjustable back recline.
35. Surfboards
Rounding off this ultimate wood craft DIY project list is something for all the ocean lovers out there: a DIY surfboard. If you hit the beach on the regular, this will get you a lot of mileage.
Cedar and redwood are great lighter-weight woods for making a surfboard. And if you're not concerned about weight, hardwoods like mahogany and red oak make for excellent surfboards.
There's definitely a niche market for selling handmade surfboards too, if you can hack it.
Basic Woodworking Tools
Before kicking off your wood crafting adventure, you'll need to gather a few basic woodworking tools and materials.
Scrap wood, pine wood, or hardwood of choice
Wood glue
An electric sander or sandpaper
Handsaw for cutting
A cutting board or mat
A power drill
A plane
Screws
A mallet or hammer
Safety goggles and gloves
These items should primarily cover what you'll need for these beginner through intermediate DIY projects, minus any paints or other cute crafting materials to decorate the finished product.
FAQs
What type of wood is best for wood crafts?
If you're a beginner crafter and woodworker, pine is a great wood choice. It's easy to work with and very affordable.
Cedar, cherry, and maple are other great options for slightly more advanced projects, where longevity and water resistance are important.
Can You Make Money Selling wood crafts?
Yes, you can absolutely make money selling wood crafts. The more functional or intricate the crafts, the more likely you can command a higher commission for them.
Shelving, storage boxes, kitchen utensils, canoes, and a cutting board can make good money and sell well.
What is the hottest selling craft item?
Wooden bowls and utensils, wood jewelry, bathtub trays or serving trays, birdhouses, picture frames, and storage boxes are all the rage. If it's something that most people need for everyday living, you shouldn't have much trouble finding buyers.
Final Thoughts
There you have it: the ultimate guide of DIY wood craft ideas and projects! As you can see, there are a wide variety of projects to suit all different skillsets, from simple wood craft ideas to expert. No one is excluded from being able to pick up this totally accessible hobby!
Remember: you don't have to be an experienced professional woodworker to reap the rewards of making wooden crafts.
DIYers of all levels can enjoy the relaxing, de-stressing, and profitable benefits of wood crafting. Happy building!
Jessica Vaillancourt is a freelance writer and blogger obsessed with the Travel, Wellness, and Personal Development industries.
She has 5+ years of experience helping human-first agencies, global companies, and entrepreneurs crush their content marketing goals, and serve more people. Jessica's work has appeared on leading websites like UpgradedHome.com,  BetterHelp.com, and TheDiaryofaNomad.com.
Today, her sole focus (besides finding the world's best coffee shop) is writing to serve humans, and slow traveling abroad to expand her mind. You can get to know her work at JessAnneWriting.com.